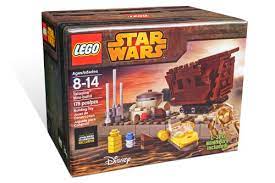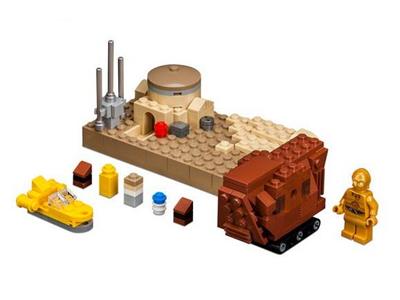 LEGO Star Wars Tatooine Mini Build celeb2015
Sale price
$599.99
Regular price
Tax included.
We strive to pack and ship all orders within one business day from the date of purchase.

Please note that orders placed on weekends or public holidays will be processed on the following business day.

Once shipped, the estimated time of delivery within Australia is typically between 2 to 5 business days.
Address
510 Macaulay Rd,
Kensington VIC 3031
Opening Hours
Monday: Closed
Tuesday: Closed
Wednesday: 11:00 am - 5:00 pm
Thursday: 11:00 am - 5:00 pm
Friday: 11:00 am - 5:00 pm
Saturday: 10:00 am - 4:00 pm
Sunday: 11:00 am - 4:00 pm
Pre-owned but confirmed BRAND NEW IN SEALED BOX.
Retired in 2015
LEGO Tatooine Mini Build was a 178 piece Star Wars set with 1 minifig released in 2015. This set was sold at Star Wars Celebration Anaheim, April 16-20, 2015. It was designed by LEGO Master Builder Mark Roe from the LEGO USA Headquarters Model Shop in Enfield, CT. This was part of the Star Wars Celebration exclusive and includes C-3PO.
The set comes with a mini Sandcrawler, Landspeeder, Lars Homestead, and micro versions of C-3P0, R2-D2, Owen Lars, two Jawas, and also a regular C-3P0 minifigure.
The set is also called - Tatooine Mini-build (with C-3PO) - Star Wars Celebration Anaheim Exclusive
LEGO Star Wars Tatooine Mini Build celeb2015
Sale price
$599.99
Regular price