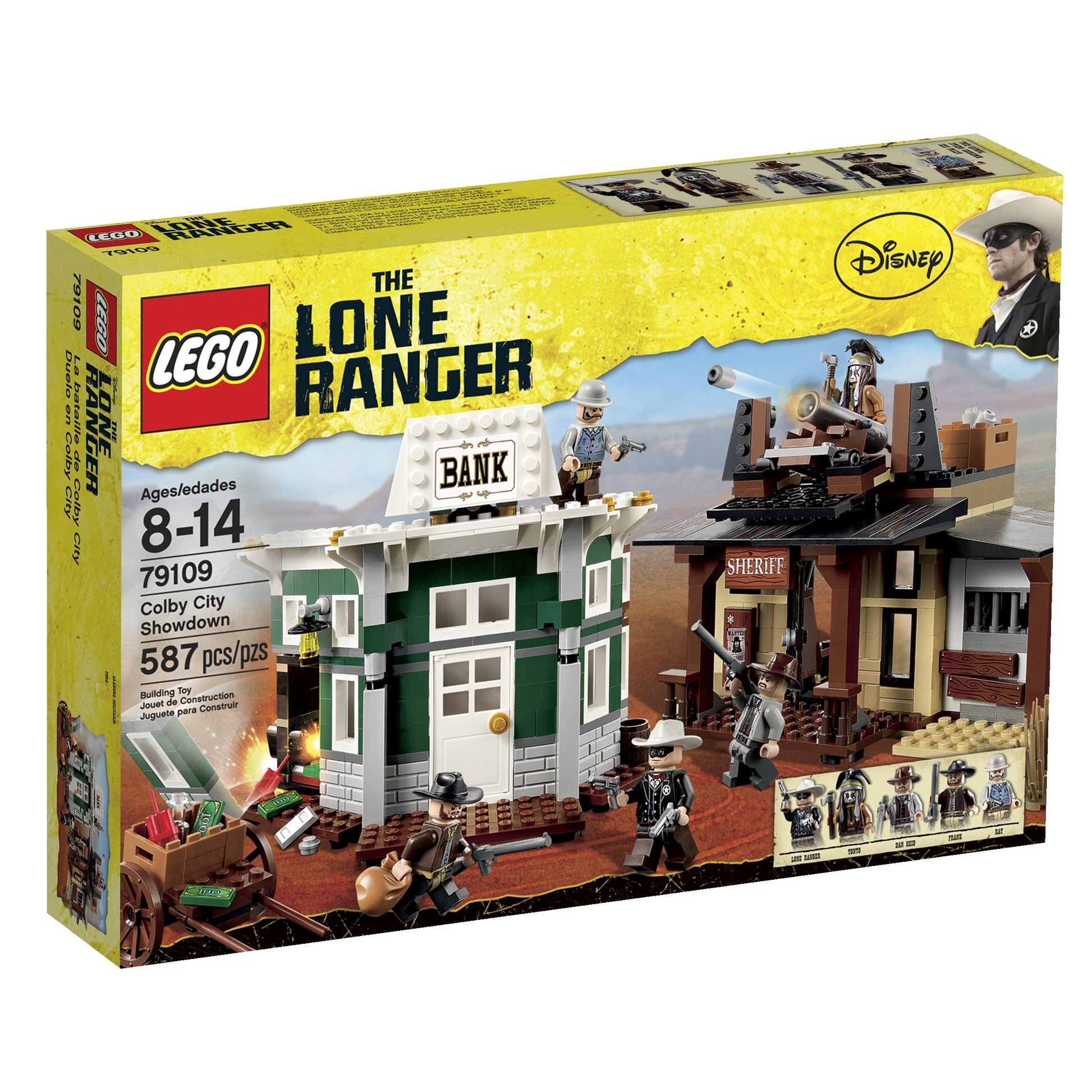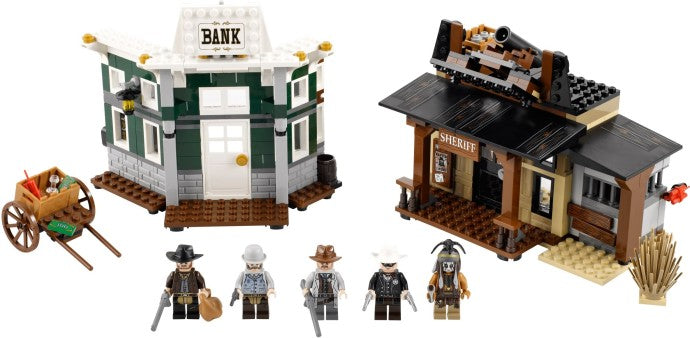 LEGO The Lone Ranger Colby City Showdown 79109
Sale price
$279.99
Regular price
Tax included.
We strive to pack and ship all orders within one business day from the date of purchase.

Please note that orders placed on weekends or public holidays will be processed on the following business day.

Once shipped, the estimated time of delivery within Australia is typically between 2 to 5 business days.
Address
510 Macaulay Rd,
Kensington VIC 3031
Opening Hours
Monday: Closed
Tuesday: Closed
Wednesday: 11:00 am - 5:00 pm
Thursday: 11:00 am - 5:00 pm
Friday: 11:00 am - 5:00 pm
Saturday: 10:00 am - 4:00 pm
Sunday: 11:00 am - 4:00 pm
Pre-owned but confirmed BRAND NEW IN SEALED BOX.
Retired in 2013.
Go after the bandits when they rob the town bank in a Colby City Showdown! Fire the cool rooftop cannon as the bandits blow up the vault and try to steal the silver! Take cover and help the Lone Ranger, Tonto and Texas Ranger Dan Reid put the gun-slinging gangsters back behind bars! Includes 5 minifigures with weapons and accessories: the Lone Ranger, Tonto, Texas Ranger Dan Reid and 2 bandits, Ray and Frank.


Includes the sheriff's office, bank and a small wagon
Sheriff's office features opening door, jail with exploding wall function and rooftop cannon
Bank features opening door and vault
Weapons include 3 revolvers, 3 rifles and a tomahawk
Accessories include a sack, 2 bundles of dynamite sticks, bottle, handcuffs, keys, barrel and 2 silver bars
LEGO The Lone Ranger Colby City Showdown 79109
Sale price
$279.99
Regular price