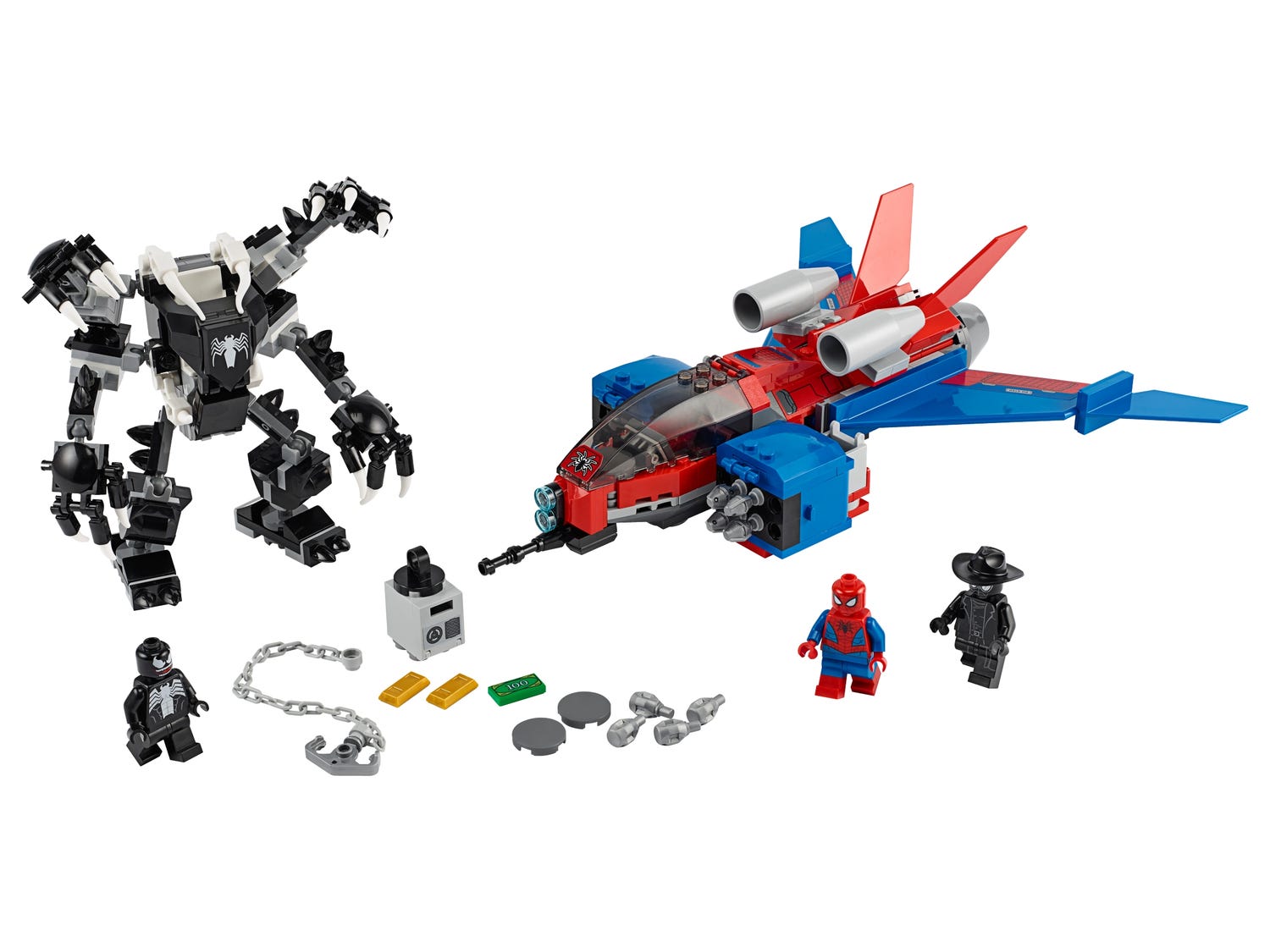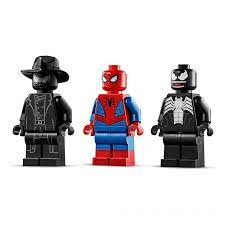 PRE-LOVED LEGO Spider-Man Spiderjet vs. Venom Mech 76150
Sale price
$69.99
Regular price
Tax included.
Certified Complete (If You're Missing Pieces - We'll Replace Them, Guaranteed)
We strive to pack and ship all orders within one business day from the date of purchase.

Please note that orders placed on weekends or public holidays will be processed on the following business day.

Once shipped, the estimated time of delivery within Australia is typically between 2 to 5 business days.
Address
510 Macaulay Rd,
Kensington VIC 3031
Opening Hours
Monday: Closed
Tuesday: Closed
Wednesday: 11:00 am - 5:00 pm
Thursday: 11:00 am - 5:00 pm
Friday: 11:00 am - 5:00 pm
Saturday: 10:00 am - 4:00 pm
Sunday: 11:00 am - 4:00 pm
Pre-loved and certified by citizens of Brickville
Retired in 2020
Complete with instructions, all minifigures and original parts in great condition.
Fully dismantled, bagged and re-packaged in Brickville Box.
There's endless action when kids play with LEGO® Marvel Spider-Man Spider-Jet vs. Venom Mech (76150). When the supersized 4-armed mech's monstrous claws reach for Spider-Man, Spider-Man Noir launches a jet-plane attack on the super villain. Superhero minifigure action – Spider-Man vs Venom! This action-packed Venom mech set with LEGO® Marvel Spider-Man minifigures will give superhero fans endless imaginative role-play fun. Kids open the mech's cockpit to place the Venom minifigure pilot inside. Movable arms and legs enable all-round mech mobility. The Spider-Jet is armed with disc shooters and flick missiles.

This enormous Venom mech gives kids a giant-sized bad guy to defeat. When they put the minifigure inside the mech, the mega mechanical monster can go anywhere and grab at anything – including Spider-Man and jet planes!

An oversized, 4-armed version of Venom gives the villain extraordinary powers.
PRE-LOVED LEGO Spider-Man Spiderjet vs. Venom Mech 76150
Sale price
$69.99
Regular price