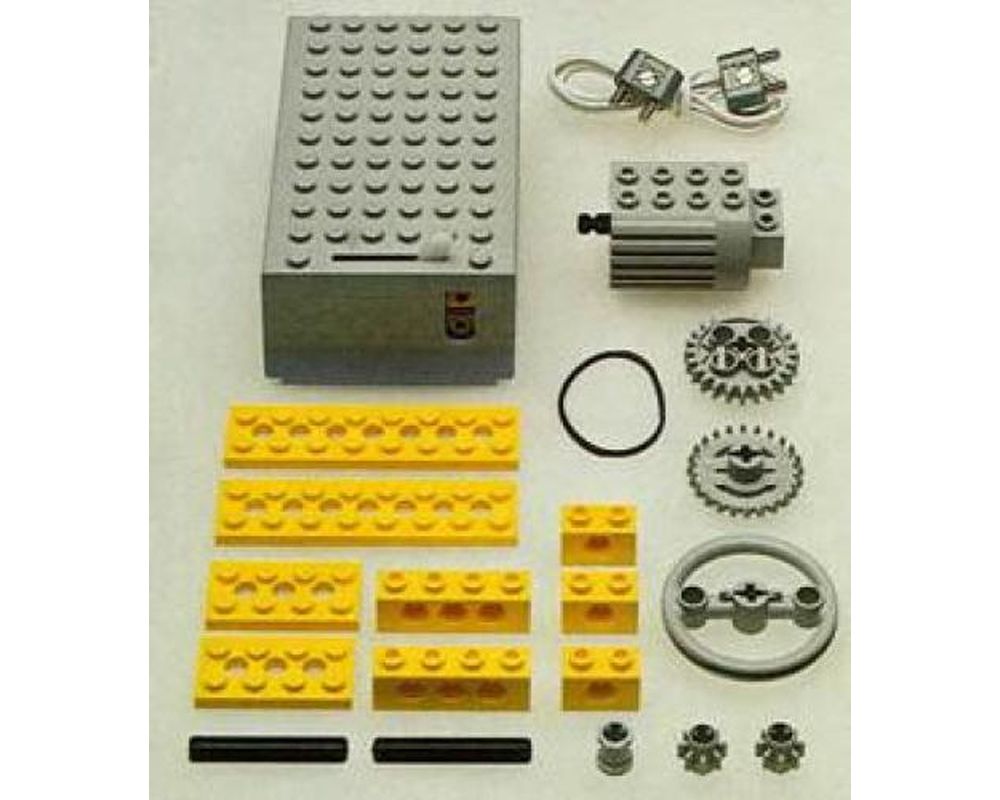 PRE-LOVED LEGO Technical Motor, 4.5 V 870
Sale price
$79.99
Regular price
Tax included.
Certified Complete (If You're Missing Pieces - We'll Replace Them, Guaranteed)
We strive to pack and ship all orders within one business day from the date of purchase.

Please note that orders placed on weekends or public holidays will be processed on the following business day.

Once shipped, the estimated time of delivery within Australia is typically between 2 to 5 business days.
Address
510 Macaulay Rd,
Kensington VIC 3031
Opening Hours
Monday: Closed
Tuesday: Closed
Wednesday: 11:00 am - 5:00 pm
Thursday: 11:00 am - 5:00 pm
Friday: 11:00 am - 5:00 pm
Saturday: 10:00 am - 4:00 pm
Sunday: 11:00 am - 4:00 pm
Pre-loved and certified by citizens of Brickville
Retired in 1979
Complete with all original parts in great condition.
Fully dismantled, bagged and packaged in original box.
The LEGO Technic Motor, 4.5V, was a battery-powered motor that provided mechanical motion to Technic models. It operated on 4.5 volts, typically powered by three size C batteries. The motor had a built-in on/off switch and a connector that allowed it to be integrated into various Technic creations.
The motor provided rotational motion, allowing Technic models to have moving parts such as gears, wheels, or other mechanical functions. It was commonly used to power vehicles, cranes, and other motorized creations within the LEGO Technic theme.
PRE-LOVED LEGO Technical Motor, 4.5 V 870
Sale price
$79.99
Regular price