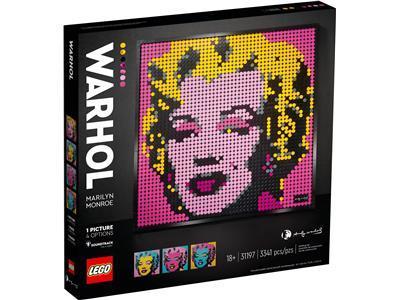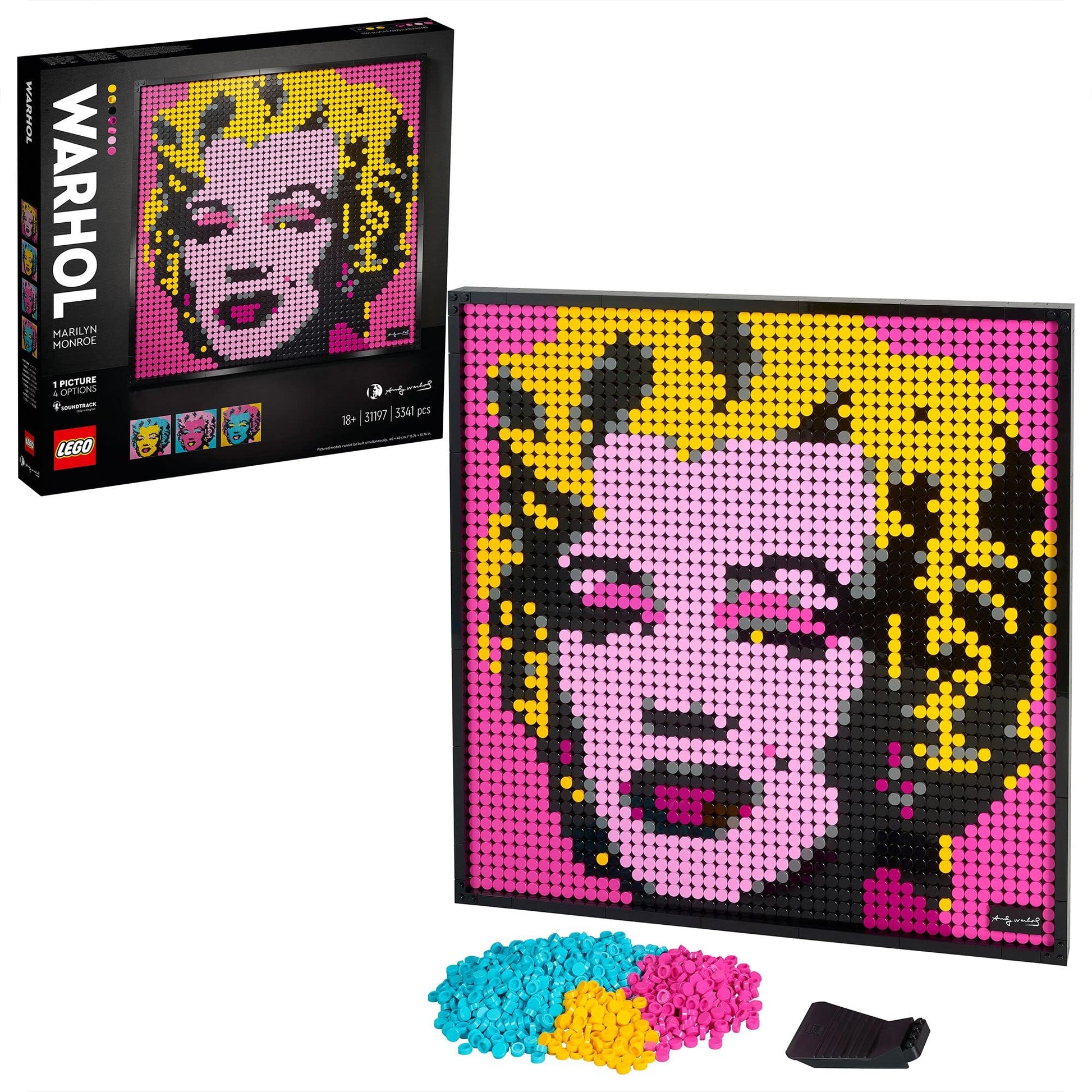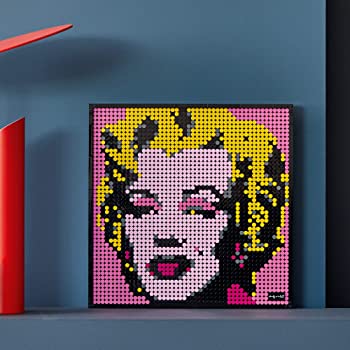 LEGO Art Andy Warhol's Marilyn Monroe 31197
Sale price
$169.99
Regular price
Tax included.
We strive to pack and ship all orders within one business day from the date of purchase.

Please note that orders placed on weekends or public holidays will be processed on the following business day.

Once shipped, the estimated time of delivery within Australia is typically between 2 to 5 business days.
Address
510 Macaulay Rd,
Kensington VIC 3031
Opening Hours
Monday: Closed
Tuesday: Closed
Wednesday: 11:00 am - 5:00 pm
Thursday: 11:00 am - 5:00 pm
Friday: 11:00 am - 5:00 pm
Saturday: 10:00 am - 4:00 pm
Sunday: 11:00 am - 4:00 pm
Pre-owned but confirmed BRAND NEW IN SEALED BOX.
Retired in 2021
Enjoy a creative build and find balance with this art set. If you're an Andy Warhol or Marilyn Monroe fan, this is the set for you. Recreate iconic art with this LEGO® Art Andy Warhol's Marilyn Monroe (31197) set. Escape from everyday life with a relaxing activity and some focused me time. Reimagine Andy Warhol's famous pop art portrait of Marilyn Monroe. As you build, listen to the included Soundtrack and immerse yourself in a world of art and creativity as you hear unexpected details and audio stories linked to the set. Finish the build with an exclusive signature tile and display your art on a wall or shelf. You don't need to be an artist or have a collection of LEGO models to enjoy the satisfaction of completing this wall art kit. Once it's complete, you'll have a piece to display with pride. This LEGO Art set is part of a collection of inspiring building kits for adults interested in pop culture, art, design and architecture. The sets make a great gift for anyone (including yourself) seeking a new project. You can create this special LEGO® Art Andy Warhol's Marilyn Monroe (31197) set, featuring an iconic art piece with 4 unique build options. Display the finished work on your wall after spending quality time building it. Indulge your creativity with a 3,332-piece LEGO® set that includes 9 canvas wall decor plates, an exclusive signature tile, brick-built LEGO frame, unique new hanging element and piece separator for easier rebuilding. This kit is a way to immerse yourself in your passion for creativity while building a unique piece of art. With the included Soundtrack, you can dive deeper into the art set and learn new details about it. Explore your love of Andy Warhol or Marilyn Monroe while you build and display this appealing set. It also makes a captivating gift for yourself or other builders in your life who love engaging, creative projects. This 4in1 art piece measures over 15.5" (40cm) square. It displays beautifully on a wall or shelf, while its authentic details will ensure it stands out in any collection. This LEGO® set comes with 4 different building options.
LEGO Art Andy Warhol's Marilyn Monroe 31197
Sale price
$169.99
Regular price