Looking for particular parts or pieces?
We have 100s of kilos of spare LEGO®️ parts and pieces for you to sort through!
Visit our store to find that missing piece you've been looking for
Minifigures
With thousands of options to choose from, you're sure to find the perfect addition to your collection.

If you prefer a hands-on experience, we also invite you to visit our store, where you can unleash your creativity and customise your very own Minifigure!
Shop Minifgures
Certified PRE-Loved Sets
Shop with confidence with our wide range of pre-loved sets.
Certified for completeness by our team of Brick Wizards.
Gift Ideas
Explore our curated collection of LEGO gift ideas – from classic sets to the latest innovations. Whether you're shopping for a seasoned builder or a budding enthusiast, our blog offers insightful reviews, creative suggestions, and exclusive insights to help you find the perfect LEGO set for any occasion!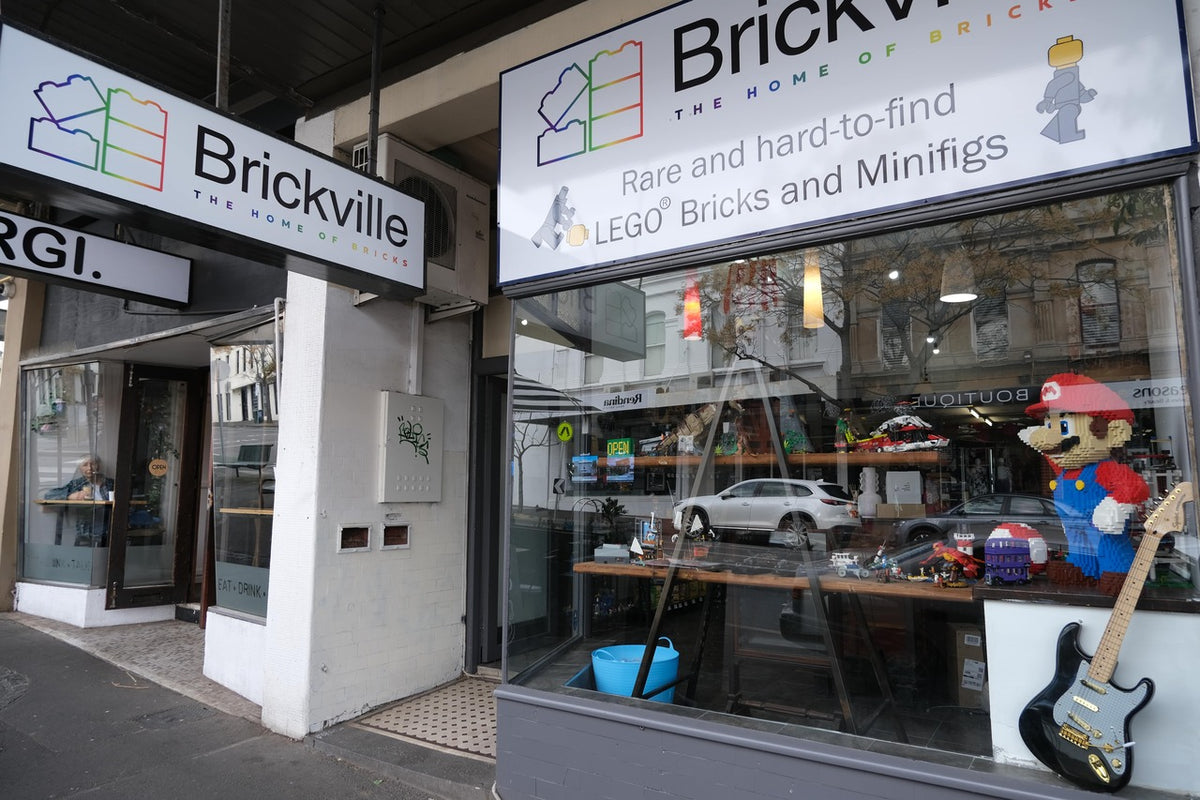 Visit us in store!
Explore a vast collection of LEGO® sets and minifigures, from rare vintage to the latest releases. Discover retired classics, pre-loved sets, and brand-new additions for collectors and builders of all ages. Our knowledgeable staff will help you find the perfect piece for your collection or next creative adventure.
Featured in




Our store
Brickville - The Home of Bricks
510 Macaulay Rd,
Kensington VIC 3031

Opening Hours
Monday: Closed
Tuesday: Closed
Wednesday: 11:00 am - 5:00 pm
Thursday: 11:00 am - 5:00 pm
Friday: 11:00 am - 5:00 pm
Saturday: 10:00 am - 4:00 pm
Sunday: 11:00 am - 4:00 pm
Get directions