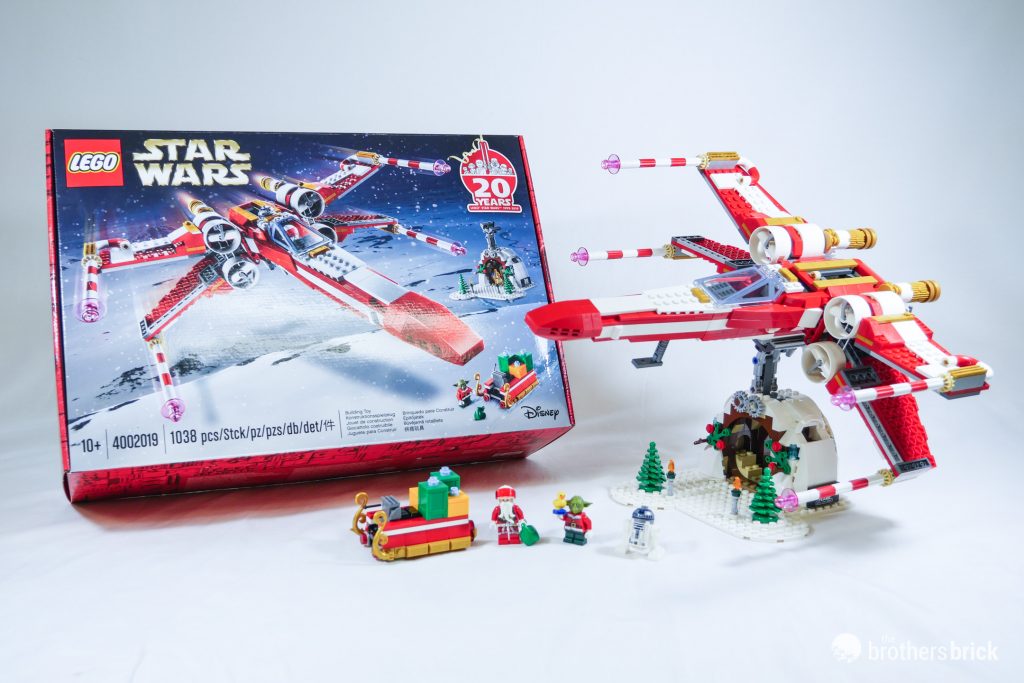 PRE-LOVED LEGO Christmas X-Wing 4002019
Sale price
$1,099.99
Regular price
Tax included.
Certified Complete (If You're Missing Pieces - We'll Replace Them, Guaranteed)
We strive to pack and ship all orders within one business day from the date of purchase.

Please note that orders placed on weekends or public holidays will be processed on the following business day.

Once shipped, the estimated time of delivery within Australia is typically between 2 to 5 business days.
Address
510 Macaulay Rd,
Kensington VIC 3031
Opening Hours
Monday: Closed
Tuesday: Closed
Wednesday: 11:00 am - 5:00 pm
Thursday: 11:00 am - 5:00 pm
Friday: 11:00 am - 5:00 pm
Saturday: 10:00 am - 4:00 pm
Sunday: 11:00 am - 4:00 pm
Pre-loved and certified by citizens of Brickville.
Currently on display in store with all minifigures and original parts in great condition.
Will be dismantled completely and shipped with instructions in original box.

LEGO 4002019 Christmas X-Wing was a 1,038 piece Exclusive set with 3 minifigs released in 2019. It was a Star Wars 20th Anniversary set that was given to LEGO Employees as a gift in December 2019. It features a Yuletide X-Wing complete with R2-D2 sleigh and Yoda's igloo.
With this special festive edition of the iconic X-wing Fighter, we raise our lightsabers to salute a remarkable collaboration and an impressive milestone. We hope you and your family will enjoy hours of fun building and play with this unique LEGO Star Wars model.
PRE-LOVED LEGO Christmas X-Wing 4002019
Sale price
$1,099.99
Regular price